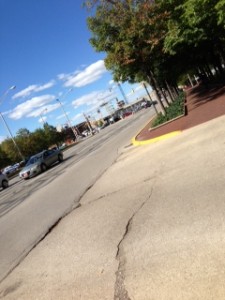 Does your life get off kilter sometimes? Well, mine does. And that's not good for a writer.
 Six weeks ago I started a renovation at my house, thinking, praying, that it wouldn't take a whole 2 months to complete. I mean I was only knocking out a wall, putting in new cabinets, tiling the kitchen floor and putting new hardwood where the den used to be and refinishing the old hardwood…not to mention the sheet rocking and painting. Oh, and I took out 3 windows, put in French doors and added a deck.
 Okay, okay, you can quit laughing any time.
 Actually, I'm surprised we're as far as we are, and I do believe the renovation will be finished by the 2 months. Here are a few before and during photos:
 This was the kitchen and den. There was a wall between the two and a wall dividing the living room from the den.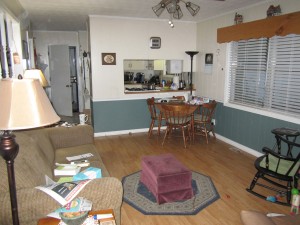 The wall is down!
It's starting to shape up!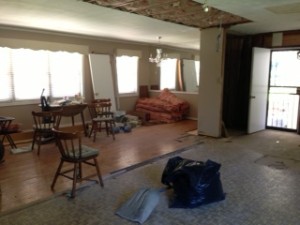 And here's a peek at the cabinets. The granite isn't down yet, but you can get an idea of what it will look like: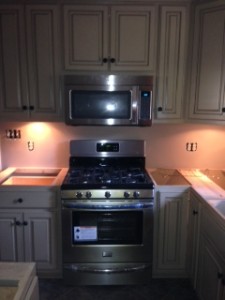 Check back next week to see how much closer the project is to being finished! But for now, have you ever renovated anything? How did you survive? Leave a comment–I need help!