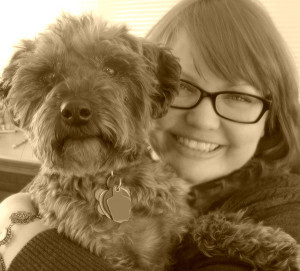 Today I want to introduce you to Cherie Burbach. She's a poet, mixed media artist, and freelance writer specializing in lifestyle and relationships. She's written for About.com, NBC/Universal, Match.com, Christianity Today, and more. Her latest book is: 100 Simple Ways to Have More Friends. You can learn even more about her at cherieburbach.com.
Cherie, when did you start writing?
I started writing when I was just a kid. As far back as I can remember, I penned stories (and illustrated them!) and also wrote poetry. For me, writing was a "safe place" and a way to relate to and understand the world.
I understand that. I find that writing takes me to a safe place, as well. Have you ever considered Indy-publishing? 
I first published a poetry book in 2004 just for myself. But it went up on Amazon and almost immediately people found it and bought it. That book gave me confidence to continue putting work out there and connecting with readers. I've continued publishing nonfiction and poetry this way. My current book is my 11th published nonfiction work. I also have six poetry books out there and am currently doing edits for my seventh book.
Sounds like you've been very successful with your writing. What is the name of your latest book, and how would you summarize it in less than 20 words?
100 Simple Ways to Have More Friends offers tips for meeting new people and nurturing the friendships you already have.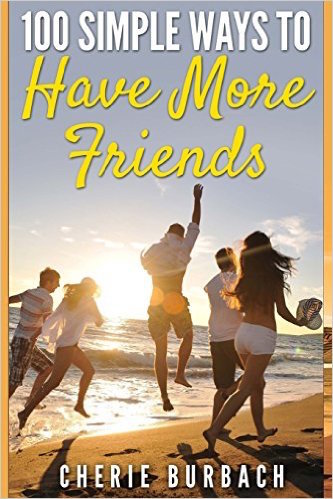 Here's the blurb:
The more friends you have, the more you'll have the right people in your life to give you the support and connection you desire. Having more friends means you'll consistently connect with new people and also keep the good friends you already have. If your friendships don't seem to stick, you'll be making friends and losing them quickly. The key to having more friends is increasing the number of people you meet on a regular basis and holding on to the great pals you already have. This book contains one hundred suggestions on how to make new friends and also strengthen the friendships you already have. The tips are varied, with suggestions on how to meet new people interspersed with ideas for nurturing your new and existing friendships.
Sounds like a book I need! What genre do you like to write in most?
Poetry. I think writing poetry helps me see the world differently and makes me a better writer for the fiction and nonfiction books I do.
I wish I could write poetry, and so agree that if you write poetry your other work has that special cadence. Are there any specific authors whose writing styles or subject matter inspire you?
There are so many! I really enjoy Elinor Lipman's writing style and Sandie Bricker's humor is an inspiration to me. I like the thread that hope that is in Cynthia Ruchti's nonfiction and fiction works, also.
All great writers! What piece of advice would you give to a new writer?
Read a lot and write a lot! Learn all about the publishing world and find out which choices are right for you.
Great advice! 
Readers, here are the ways you can contact Cherie:
Blog details: http://cherieburbach.com/
Facebook page: https://www.facebook.com/CherieBurbach
Twitter details: https://twitter.com/brrbach
Pinterest: https://www.pinterest.com/cherieburbach/
Instagram: https://instagram.com/cherieburbach/
Cherie has graciously agreed to giveaway a copy of 100 Simple Ways to Have More Friends to US addresses.