Today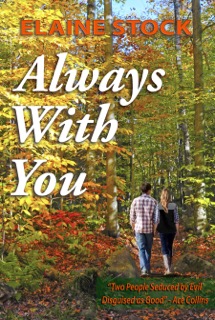 I'm giving away a copy of Elaine's Stock's debut novel, Always With You,  to one lucky person who leaves a comment. (Print book for US addresses, digital for all other)
Elaine Stock has crafted an amazing story of redemption in Always With You with well-drawn characters and an intriguing plot. Seeking the love she never had, Isabelle falls hard for Tyler when he showers her with attention. It doesn't matter that he belongs to a strange group who call themselves the Faithful. He introduces her to his Yahweh, and she believes she's found the God she's looked for all her life. Until she realized Tyler's Yahweh loves only those with white skin. But by then she's married to Tyler and her father has turned his back on her.
Isabelle and Tyler are well-drawn and I found myself rooting for them in their journey to find the truth. Always With You  is a story that will stay with you long after you finish it. I highly recommend this book!
Back cover copy:
Can she move forward without knowing her past? Will he enjoy his present if he can't free himself from what he left behind? In the heart of the Adirondacks, Isabelle lives in the shadow of a dark family secret whose silent burden strips her family of emotional warmth and faith in God. Tyler belongs to the religious sect called The Faithful, which Isabelle's father dislikes immensely. Yet, because Tyler belongs to this group, Isabelle sees only a man devoted to his family and faith. She wants it; she gets it; they marry. And when the truth comes out, Isabelle faces two choices: Staying could endanger her child. Leaving could cost her life.
Elaine Stock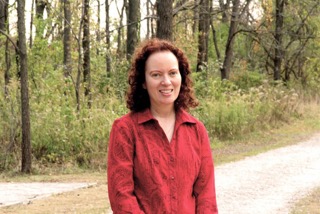 Link here you can buy Always With You
To be entered in the drawing for Elaine's book, remember to leave a comment, giving one reason a person might get caught up in a cult.
~~
Beginning this week, I'm adding a Stupid Criminal question to my blog. The answer will be on Wednesday's Super Sleuth found at Thoughts On Plot. I'll add the link Wednesday. Leave your answer in the comment box.
Now to the quiz.
The burglar broke through the business's back door and made off with a laptop, a cash register, $35 cash, two KISS action figures, and Pokemon cards. But he made one mistake. Was it:
He dropped his driver's license on the floor when he grabbed the Pokeman cards.
He tried to sell the KISS action figures on e-bay.
He left his cell phone behind with his own picture as the screen saver.
Leave your answer in the comment box. If your name is drawn, it doesn't have to be correct to win Elaine's book. and be sure to check here Wednesday for the answer.